Whale Watch Report for 8-6-2023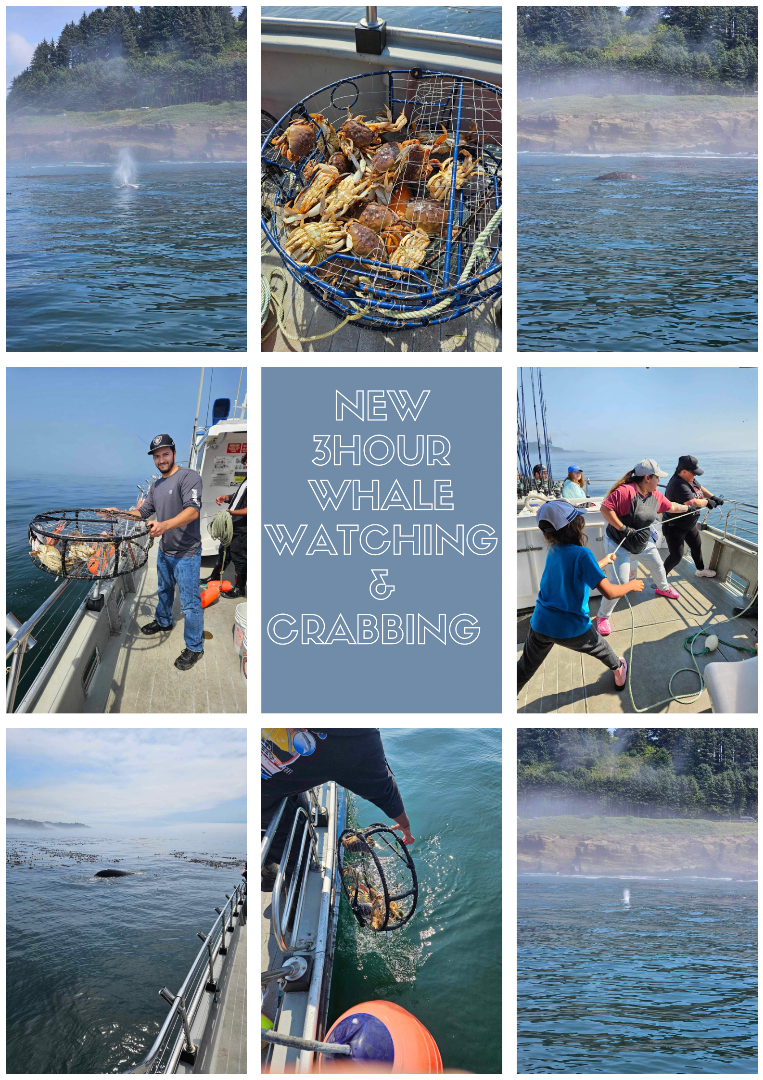 1, 2, 3 Whale Watching for you and me!
8-6-2023
Mellissa Sumner

What a fantastic day on the water! Our one and two-hour cruises were absolutely incredible. With a continuing 100% sighting success rate. Every Trip. Every Day.
But guess what? We've taken it up a notch with our brand new three-hour tour, and it was an epic success! The awe-inspiring gray whales never cease to amaze us. Their majestic presence and graceful movements continue to leave us in awe. We have added another level of excitement to our tours by pulling in crab pots! 🦀🦀🦀🦀🦀🦀
So, if you're ready for an adventure-packed experience, join us on our three-hour tour with crabbing. Witness the wonder of the gray whales up close and personal, and have a blast pulling in crab pots alongside our crew.
Book your spot now and prepare for an unforgettable journey. Don't be left on the dock– come and be a part of the fun today!
Quit Wishin' Go Fishin' 🎣 and Whale Watching too 🐳