Whale Watch Report for 9-3-2022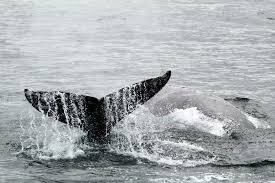 Grays or Bust!
9-3-2022
Katie Robertson

The weather above does not have an impact on the feeding behavior of our resident whales below. Since such is the case we are happy to report another day of successful Gray Whale sightings despite the lack of sunshine.
These large marine mammals are very social and consistent in their behaviors, making them easier to predict and spot than other species. Our fleet has been interacting with these whales for years and pride themselves on the knowledge they've gained during that time which we love sharing with all of you!
Don't miss out on the opportunity of a lifetime to come out with a premier charter company. Call our office at (541) 765-2345 or book your cruise online!