Whale Watch Report for 7-17-2022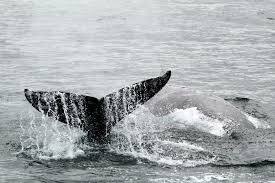 Flukes Up For Sunday!
7-17-2022
Katie Robertson

Sundays are for relaxing with family and making some memories. We are happy to report we were able to make that happen for serveral families today with multiple whale sightings! We were able to see lots of tail shots which occur when the whales dive to feed off the sea floor. Did you know the tail of a whale is actually called a fluke? These are not classified as fins because they have a skeletal structure where fish fins do not since those are composed of cartilage. Come make your life long memories with us and book your trip today! You can use our website or give us a call at (541) 765-2345.