Fish Report for 7-19-2023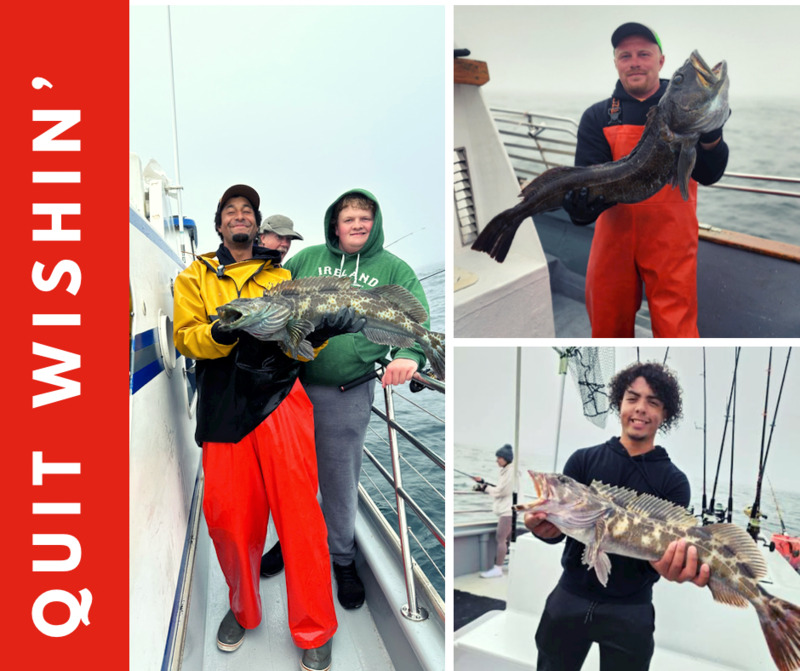 Smashing Fishing
7-19-2023
Mellissa Sumner

Mr. Max's set out on an eight-hour trifecta fishing expedition and it was an absolute blast! The rest of our fleet, Mariner, Outer Limits, Morning Star, and Kadaho went out on five our bottom fishing adventures with smashing results.
Our early limits were filled with an incredible haul of high-quality fish. We hit the jackpot with tons of succulent Dungeness crab! 🦀
The adventure was nothing short of amazing, with breathtaking views and a boatload of excitement. The crew's expertise and dedication made the experience even more memorable. If you're looking for an unforgettable fishing escapade, look no further! Tradewinds Charters and our fleet of boats are the way to go. Get ready to reel in the catch of a lifetime and enjoy the freshest seafood feast you've ever had!
Book your trip today and join us on this incredible fishing journey! Don't miss out on the chance to make memories that will last a lifetime. Call (541)765-2345 or go to https://www.tradewindscharters.com
Quit Wishin' Go Fishin 🎣 and Whale Watching Too 🐳