Fish Report for 7-1-2023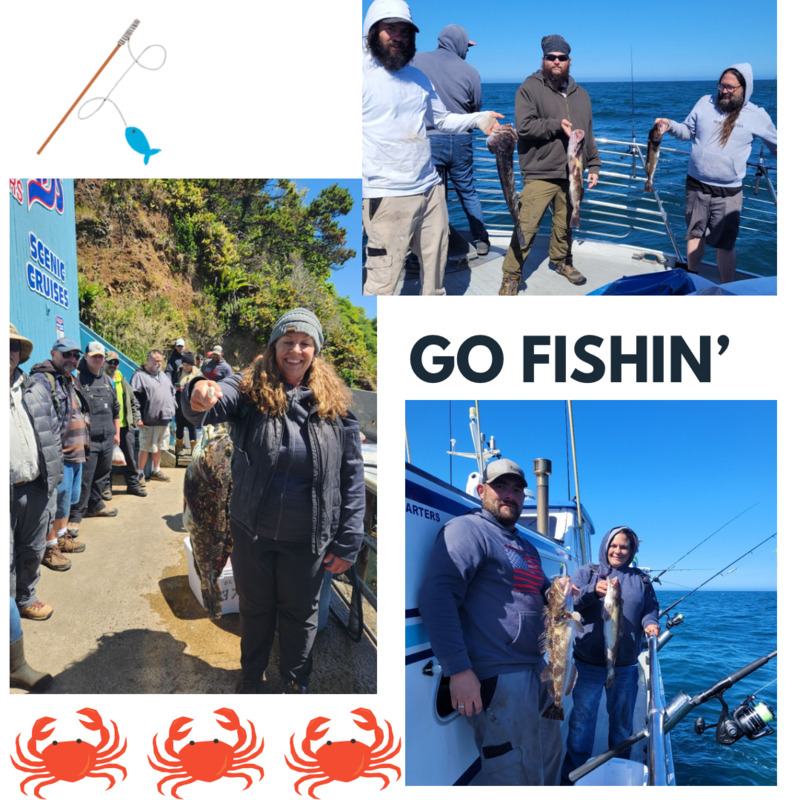 Smashing Saturday
7-1-2023
Mellissa Sumner

It's another fantastic day with Tradewinds for Outer Limits, Mariner, Mr Max, and Kadaho! Near limits and limits for all with incredible crabbing too.
Outer Limits:
The Outer Limits has been on fire lately, delivering fantastic bottom fishing results. Anglers aboard this vessel have been reeling in an impressive variety of species. The crew on board has been incredibly helpful, ensuring everyone has a successful and enjoyable fishing experience. Don't miss the opportunity to hop aboard the Outer Limits and make unforgettable memories!
Mariner:
The Mariner has been sailing the seas, offering unforgettable bottom fishing adventures. Anglers have had the pleasure of battling fierce fish. The Mariner's crew has been exceptional in guiding and providing valuable insights to help anglers land impressive catches. With picturesque views and incredible fishing action, the Mariner is a top choice for anglers seeking an unforgettable fishing excursion.
Mr Max:
The Mr Max has been living up to its reputation as a premier fishing vessel. On their bottom fishing trips, anglers have had a blast targeting a wide range of fish. The crew's expertise and dedication have been instrumental in ensuring anglers have a successful day on the water. From sea bass to ling cod and everything in between, the Mr Max has been delivering an abundance of thrilling catches. If you're looking for an exceptional fishing adventure, look no further than the Mr Max!
Kadaho:
The Kadaho has been cruising the waters, offering anglers an exceptional bottom fishing experience. The fishing grounds have been teeming with life, providing anglers with an abundance of opportunities to reel in a variety of fish. From black sea bass to canary and some impressive Ling, the Kadaho has been a hot spot for anglers seeking a productive day of fishing. The crew's expertise combined with the vessel's top-notch equipment have ensured that everyone on board has been having a blast and returning with impressive catches.
If you're looking for a memorable adventure call us at (541)765-2345 or book online at https://www.tradewindscharters.com
Quit Wishin' Go Fishin! 🎣 and Whale Watching too 🐳