Fish Report for 6-30-2023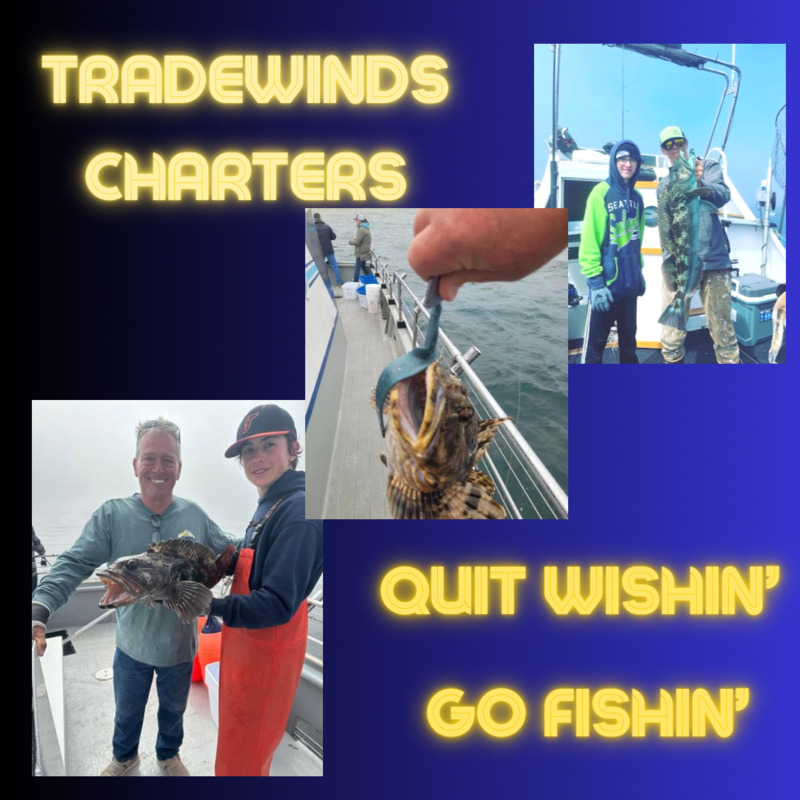 Catch of the day
6-30-2023
Mellissa Sumner

It's time for your latest fishing update from Tradewinds! Fishing was limits and near limits for all. Dungeness Crab was about 4 each! What a smashing day.
Kadaho limited out early, bringing home an impressive haul of fish.
Mariner also had a fantastic day, with anglers reeling in some impressive catches. Anglers were near limits.
Mr. Max had a great day on the water with plenty of fish to go around!
Now, let's talk about the highly anticipated salmon season. While the salmon haven't arrived just yet, we're eagerly awaiting their arrival. Based on the latest reports and our own observations, we expect to see the salmon making their way into our waters within the next week. Prepare for some thrilling salmon fishing action!
But that's not all, folks! We have some exciting news to share. The Cabazon season is set to open tomorrow, and we couldn't be more thrilled! The Cabazon have been showing a ton of action lately, and they are ready to come home with you. Get ready to hook into these feisty fighters and experience the thrill of reeling in some impressive Cabazon.
Get on our next memorable adventure by calling us at (541)765-2345 or by booking online at https://www.tradewindscharters.com
Quit Wishin' Go Fishin' 🎣 and whale watching too 🐳