Fish Report for 11-3-2022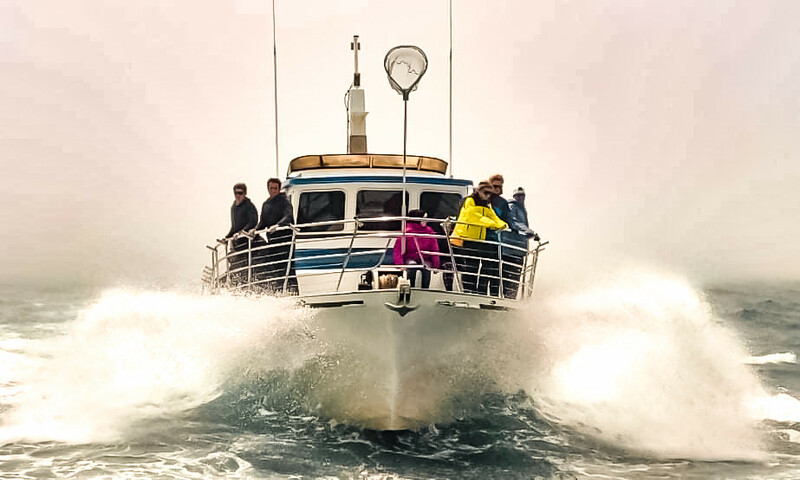 Exciting News!
11-3-2022
Noelie Achen ( Vice President )

C/V Outer Limits Captained by Chris Schaffner will be joining the Tradewinds Fleet! Chris is an phenomenal fisherman with many years of experience and we are delighted to have him as part of the Tradewinds Family. I will let Captain Chris tell you a little about himself.
Hello, my name is Chris and I'm a fish-aholic!
Fishing for me came at a very young age thanks to my Dad. Who was, and still is, the best fisherman I know. From the very first trip he took me on it was apparent that he showed me something that I would spend the rest of my life trying to master. My first saltwater experience was at age 10 with my Grandpa who ran a small commercial salmon boat out of Newport, OR. I don't really know how to explain it but something about that fresh ocean breeze on my face and all those fish hitting the deck just did something to me. I'll never forget that trip. I loved being in the ocean and, mostly, I was at the helm while my Grandpa was working the gear. It didn't matter to me what I was doing as long as I was, or a part of, catching fish. He sold his commercial boat a few years later and bought a sport fishing boat and still took the grand kids sport fishing any and every time he could. I have fished for just about everything this state has to offer, and my two favorites are the great Tuna and Halibut fishery off the Oregon Coast. I also spend a lot of time in the Winter chasing fall chinook and steelhead. April is when I start to get really excited though because I know that the ocean season is about to kick off! Fishing is my lifelong passion and I have cried, bled and sweat to be a successful respected Captain and Fishermen. I'm an easy going, respectful person and I love the opportunity to pass any knowledge I can to anyone that will listen. I also do not have the word quit in me. I was raised to work for what I wanted and that is what I have done. Nobody handed me a boat and successful business. I started from the ground up and have worked hard to buy a boat and develop a business from nothing with just a dream and passion to do what I love.
How I will run my business:
First off, I will always provide you with very best and functioning equipment I can and will have plenty of spares if something goes wrong (even the best do break). My boat will always be in order both
physically and mechanically. I carry all the required safety equipment and then some for the just in case scenarios and we will, before every trip, have a thorough briefing on the location and procedures for all of it. Getting you there and back safe along with more fish stories that people want to hear is my #1 goal.