Fish Report for 8-23-2022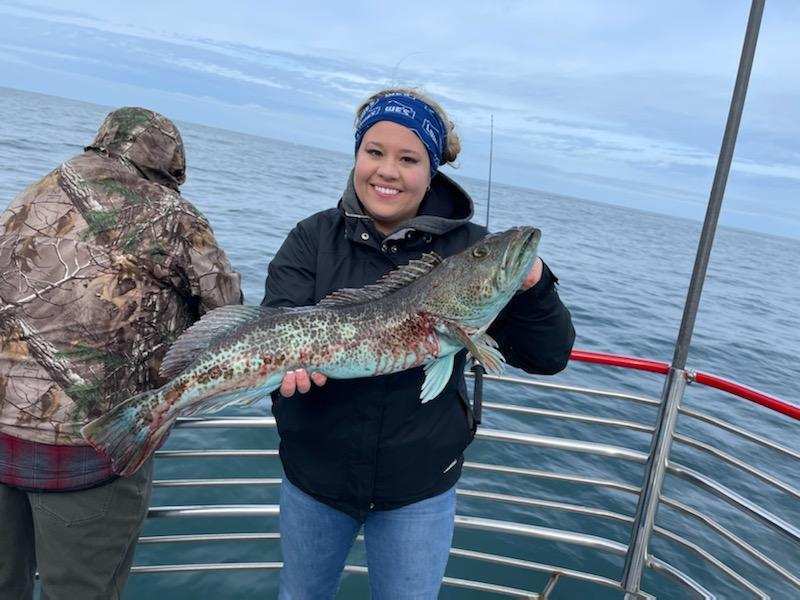 Tides of Change
8-23-2022
Katie Robertson

With the cold comes the Lings! Today was a good day for those that love the Ling Cod. These very cold water dependent fish came in droves today. The catch averaged a little over one per person!
Rockfish were limited and near all around with some amazing crab numbers to boot.
Tuna yesterday was less than ideal. Big Blue ventured about 65 miles out and had to battle all day for 13 fish. This north wind blowing in has driven the warmer water fish too far for us to get to at the moment. Sunday afternoon these conditions are meant to ease up so it looks like next week we will try for them again!
Call for available spaces and book your next trip at (541) 765-2345 or you can use our website. Quit Wishin'!