Fish Report for 9-27-2021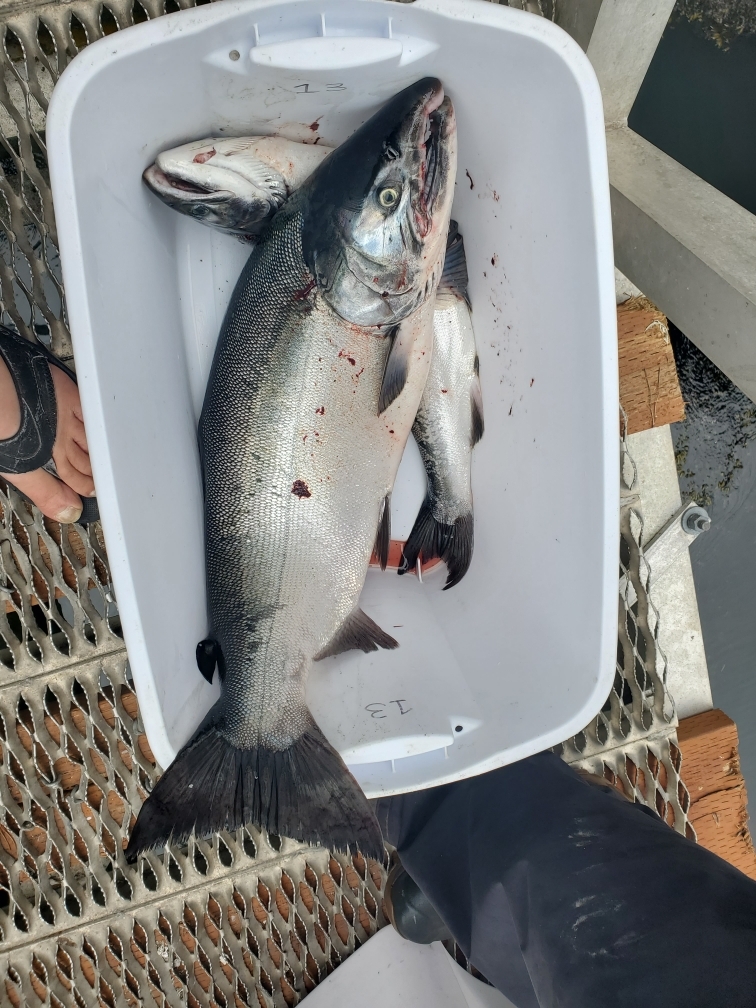 Fast approaching the end of this historic 2021 salmon season
9-27-2021
Noelie Achen ( Vice President )

Ocean Weather Alert (Monday September 27th AM)
We expect the present adverse ocean conditions to continue at least thru Wednesday with the forecasts we are seeing after that now appearing to be unclear. We have cancelled all of our ocean activities thru Wednesday, September 29th.
Bottom Fishing
The bottom fishing grounds the past two days have been really good with limits or awfully close to limits on all of our boats out on the reefs fishing for the rockfish and the Lingcod. As you can see from the picture off one of our vessels we got some really nice rockfish and there were quite a few Lingcod in the fish totes as well
Salmon
As we are fast approaching the end of this historic 2021 salmon season we had another really great day today. Both of our salmon boats today did exceptionally well with one boat limiting with an hour left in the trip with 38-beautiful salmon and the other boat came home with 26-salmon and only two short of a limit. Yesterday catch (Saturday) was a little over 1- per rod on all of our salmon boats out there. The September salmon fishery in the past has always been pretty good the first weekend but then it tapered off quite quickly after that first three day weekend. This September however it has been an extension of that great summer salmon fishery we completed in August with salmon still out here in front of the Depoe Bay Area .