Fish Report for 9-24-2021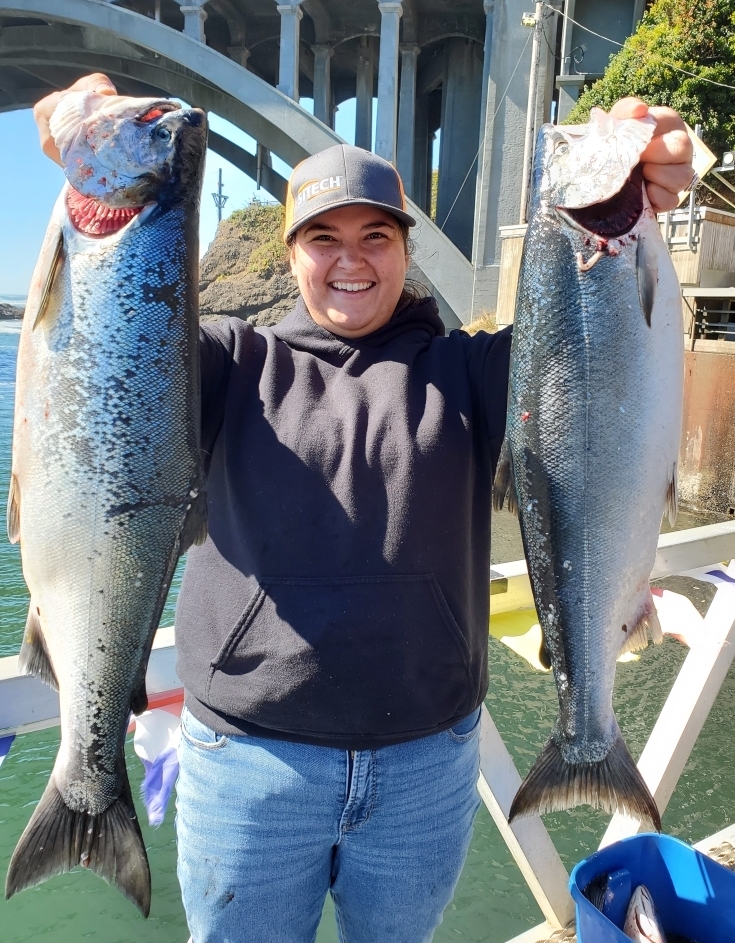 Friday morning September 24th fishing report
9-24-2021
Noelie Achen ( Vice President )

Ocean Weather Update
The fall season is upon us and that means adverse weather more often effects our area.  There is a big swell warning with moderate winds forecasted from Monday thru Wednesday.  We are not taking bookings for those three days next week but are taking beginning next Thursday which happens to be the last salmon day of the season.
Salmon
In a salmon season which probably can't be compared to past seasons the fish are still out there in good numbers.  The Mr Max came back just two fish short of a boat limit and "BOY", are they nice fish.(Some great salmon pictures)  We still have 6-more days of salmon fishing to the 2021 closing date of September 30th.  We have six spots left for Sunday morning so give us a call with good weather forecasted thru the weekend. 
Bottom Fishing
Really good fishing this morning with two boats out there and one limited out on the rockfish and the other came up just short with around 80% of the boat limit.  Lingcod catch a little slow but we do have some nice ones going to the filet tables. Crabbing remains fairly strong down a little from past weeks but still very much worth the dollar when you look at the price they cost in the stores.