Fish Report for 8-6-2021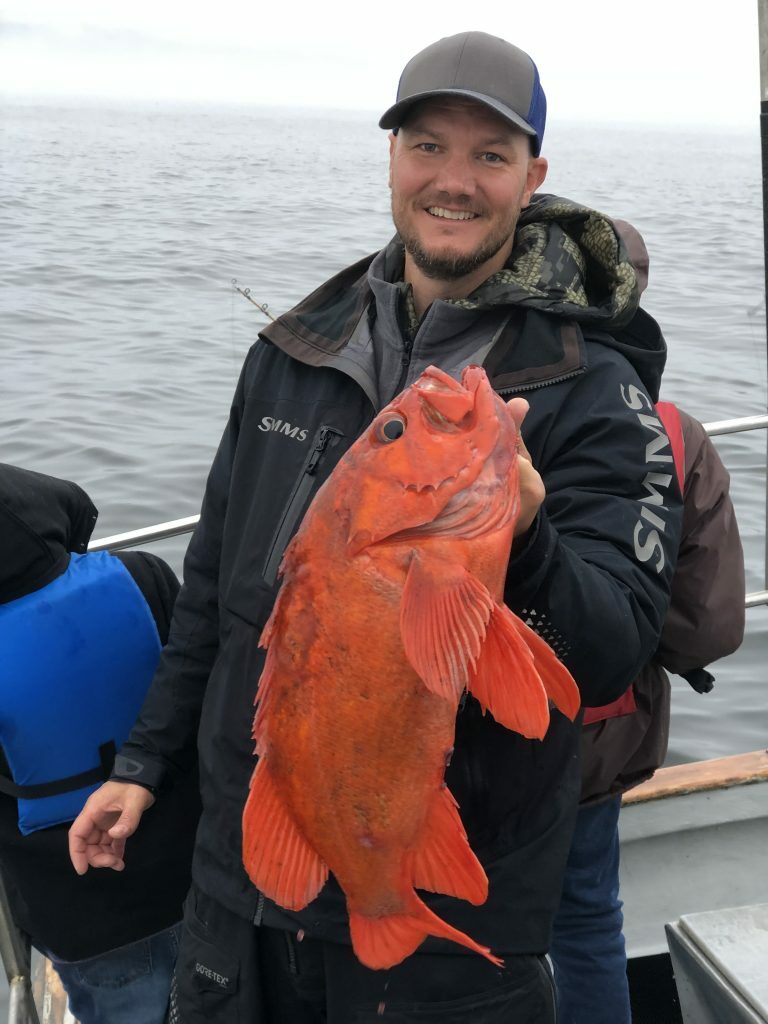 Daily fishing report-August 6th
8-6-2021
Noelie Achen ( Vice President )

Salmon fishing today was a continuation of the past week with great action and lots of take home fish as well as throw back fish. One of our boats that was on a salmon/bottom fish combo trip limited the boat in take home salmon with 38-fish onboard sand was bottom fishing a little earlier then expected. We can only assume that the other two salmon boats this morning were doing as well.
The bottom fishing as we have been referring to the past 3-4 days on the cold water finally changed this morning. The water warmed up to 50-51 degrees with a southerly flow overnight and the word from the inshore shallow water boats was that the fish were doing a lot better then the past 7-10 days. One vessel was out on the deep water in the 150-200 foot range limited the boat on rockfish and had a great catch of Lingcod as well. A very large Vermillion rockfish was caught this morning and we have a picture of it.
Crabbing remains very good so all in all a great time to be fishing out of Depoe Bay with Tradewinds. Give us a cal as the weather sounds good for the foreseeable future.