Fish Report for 7-31-2021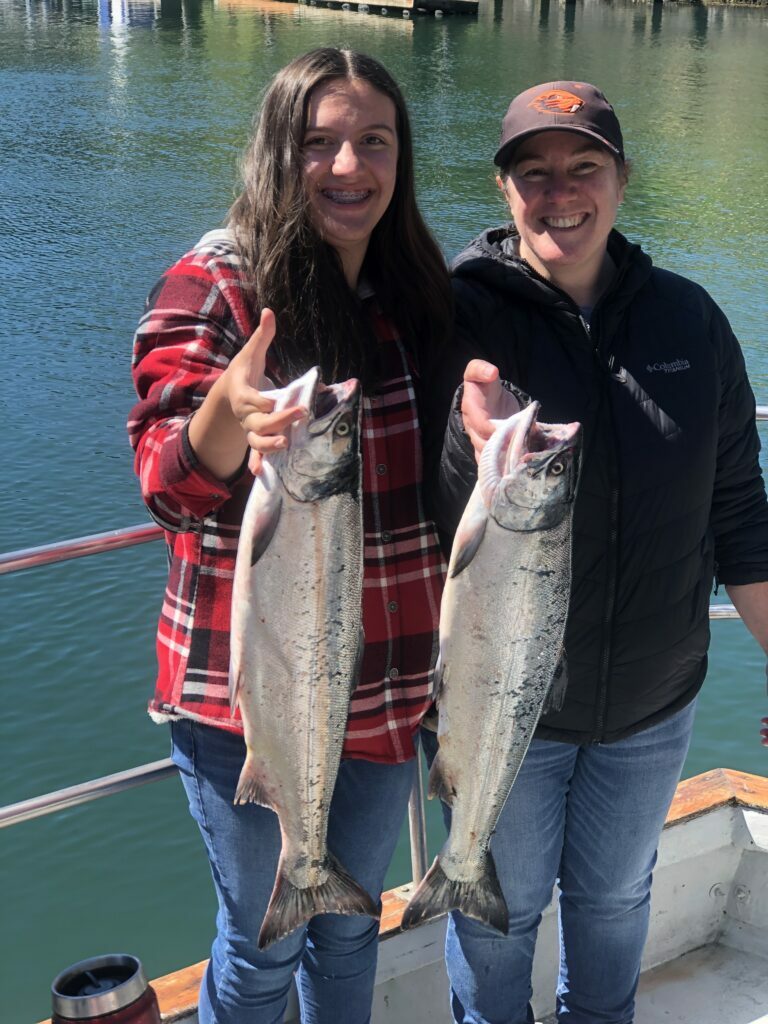 The salmon bite this morning was as good as it gets
7-31-2021
Noelie Achen ( Vice President )

Bottom fishing is continuing to improve by the day as the water begins to warm up from all the northerly winds we have been having.  Radio reports from the boats this morning found all of them were getting the fish to bite much better than in the past week.
Crabbing continues to be very good in the 4-8 per person range depending on the boat and the day.
The salmon bite this morning was as good as it gets. It was extremely difficult to keep the lines in the water as pretty much as soon as you got a line in the water a fish was on it.  The only problem might be if you were unlucky enough to land to many of the salmon with the adipose fin still attached.  One of our vessels was back in by 9:45 with a limit of really nice Coho salmon.  They are getting really big it seems by the day with some of them in the nine pound + range.