Fish Report for 7-4-2021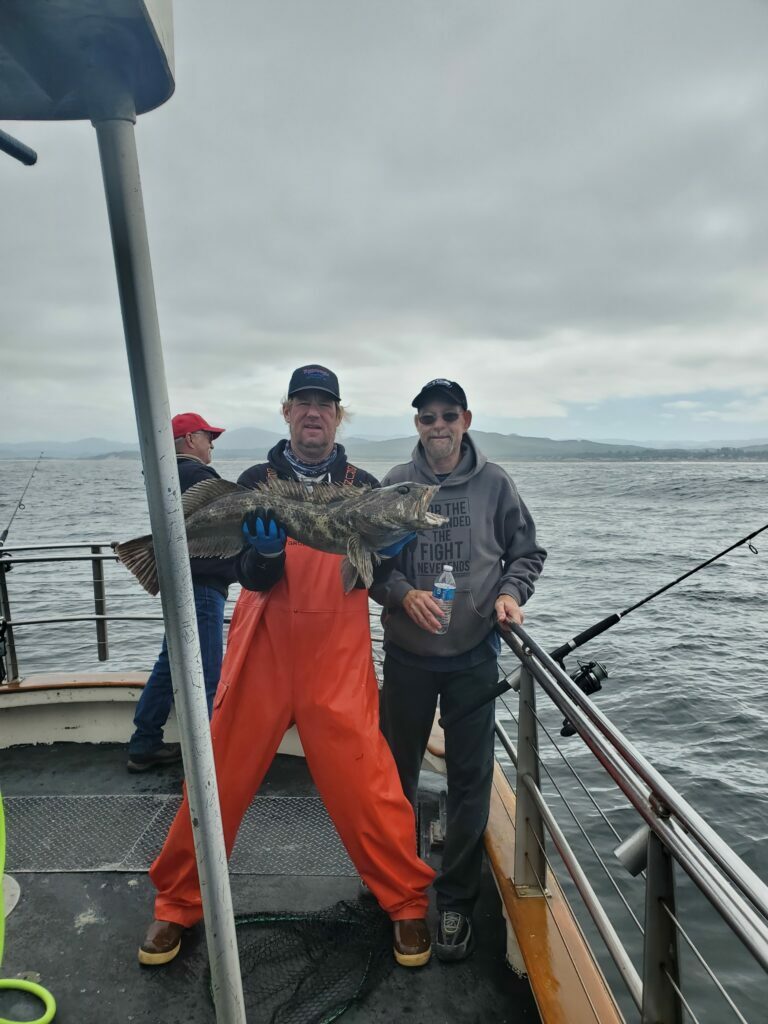 Sunday fishing report
7-4-2021
Noelie Achen ( Vice President )

The salmon still out their in what appears to be huge numbers as even with all of our vessels this morning bottom fishing all of the boats were reporting either salmon being caught and returned (barbless hook rule) or salmon chasing lures. They hardly ever stay in one spot for long periods of time so better call TW and get on down here.
Bottom fishing this morning was a little slower then it has been with all of the big boats fishing really close to home but in a five hour trip it appears that all got the job done on the rockfish anyhow. The Lingcod bite has been slow the past week or more probably because of the amount of bait in the water. Here is one of the Lingcod which was still hungry and bit a hook on the Mr Max. The fish have to be plugged full of bait/food. Interesting that the rockfish are even biting with this amount of bait but they are coming up with mouths full of the stuff.
No word yet on todays crabbing but it has been quite slow especially for this time of year.