Fish Report for 6-10-2021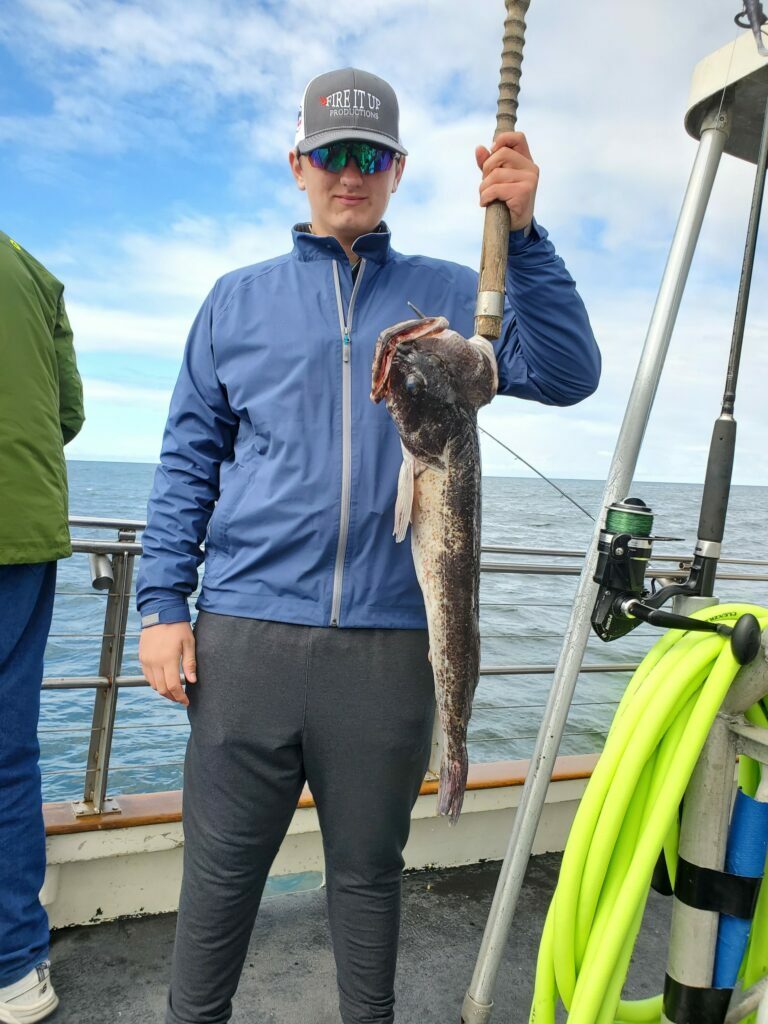 No Boats Out On Friday Due to Weather
6-10-2021
Noelie Achen ( Vice President )

Four vessels out on the bottom fishing reefs on Thursday morning and in a unusual occurrence the best bottom fishing for both the rockfish and the Lingcod was within five minutes of the harbor. The skippers dropped there crab pots out front and saw some signs of fish in the area and dropped in on them and it was terrific fishing. On most occasions our skippers venture up north off the Lincoln City reef area but one of the things our skippers are good at is recognizing the signs of where the fish might bite. So it was a great move by the TW big boats to fish close to home as all of the boats fishing their limited out on the rockfish with some nice Lingcod like the one in the picture caught aboard the Mr Max.
One boat ventured up north to the deeper water off Lincoln City and found tons of fish but not many of them were biting but they caught about half a limit of rockfish and some nice Lingcod was the bonus.
Crabbing was fair today in the deeper water spots out in front of Depoe Bay but has dropped off some over the past few days.
(Friday Trips)
Our office has cancelled all trips out of Depoe Bay on Friday as we have a quick hitting weather system coming in tonight and Friday. The good news is that it will be out of the area in time for all activities for Saturday.