Fish Report for 7-6-2023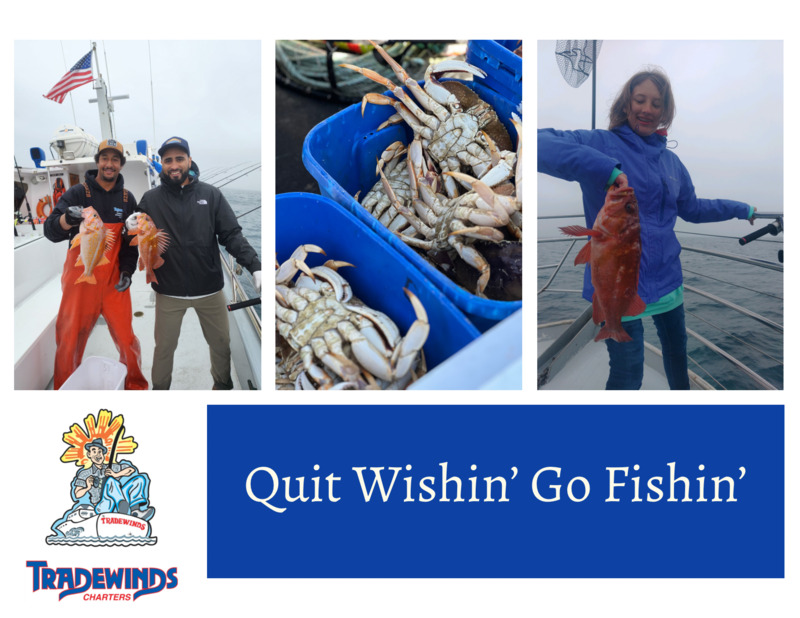 Gone Fishin'
7-6-2023
Mellissa Sumner

Today, the Kadaho, Outer Limits, Mr Max, Tribute, and Morning Star ventured out, ready to conquer the challenges of the fog and slightly cooler temperatures. And conquer they did!
With their unmatched skills, these talented crews brought in near limits for all the anglers. The bottom fishing trips were nothing short of exhilarating, with battles against mighty lingcod and the thrill of landing prized rockfish.
But that's not all. Even more smashing news, crabbing was off the charts! The pots were flowing with delicious Dungeness crab. The bounty was simply irresistible.
If you're seeking an adventure that will leave you breathless, look no further than Tradewinds Charters. Don't miss out on the excitement and book your trip by calling (541)765-2345 or go online at https://www.tradewindscharters.com
Quit Wishin' Go Fishin' 🎣 and Whale Watching too 🐳