Fish Report for 7-17-2022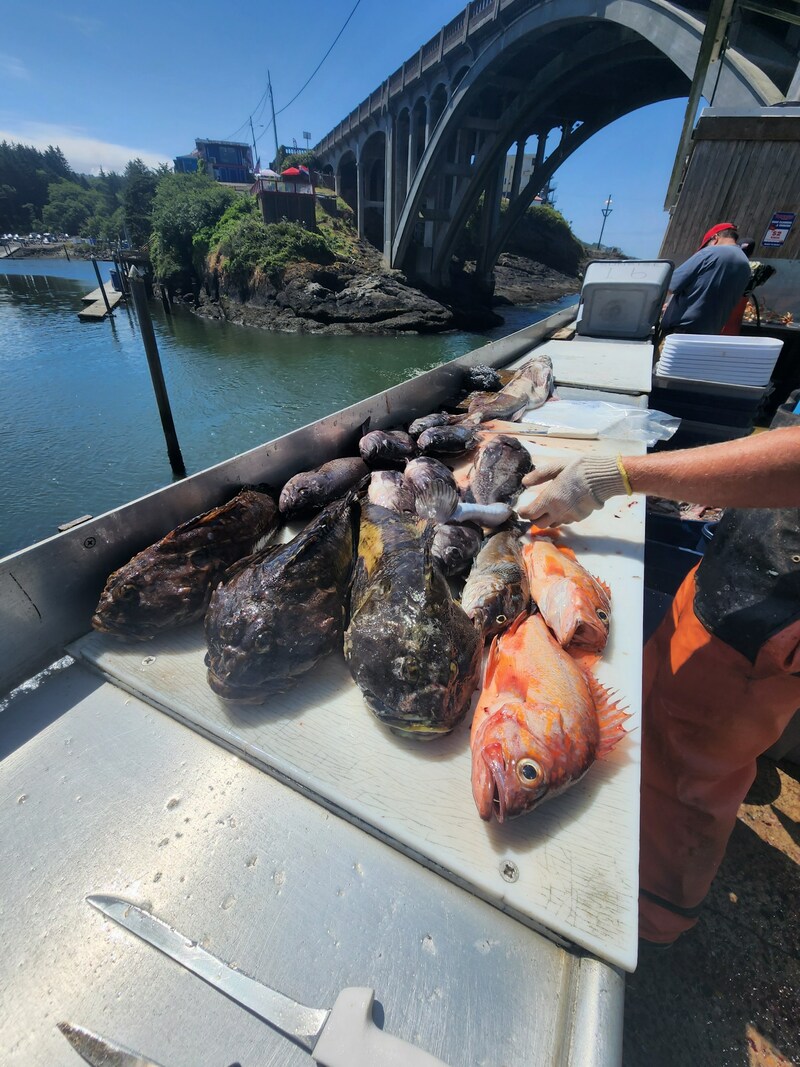 "Rockin" Out!
7-17-2022
Katie Robertson

Sunday, lovely Sunday! The Tradewinds fleet remains on their game as rock fish has been out of this world! Limits and near all around. There are more than 100 different species of rockfish but we typically see canary, black and blue seabass, copper, yellowtail, quillback (no retention) and china rockfish. These fish can grow up to 40 inches and live from 11 to around 200 years depending on species (talk about range!).
Salmon started out with a bang for us this year but has slightly tapered in the last few days. They have been a little finicky recently and just not staying on the hooks like they were with lots of drive by's. We have also been seeing a higher percentage of wild fish recently. Still decent action but fewer keepers heve been hitting the decks the last couple of days. We have however heard some very encouriging reports that the next school will be here any day. Probably tommorrow!!