Fish Report for 8-6-2022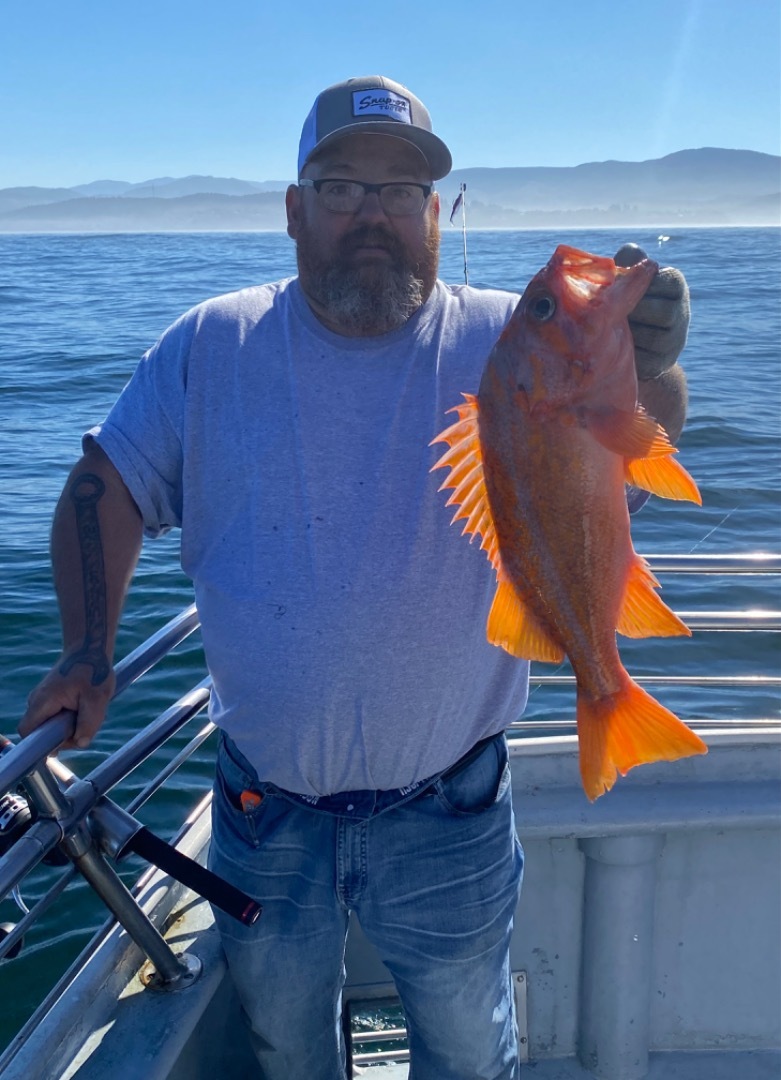 More Rockfish Limits with Over 100 Crab!
8-6-2022
Sunrise Sportfishing

Howdy yall, it's Trejan on the Sunrise again. Today, we had a 5 hour fishing and crabbing trip with 17 passengers again. After we left the harbor at after 6:30, we went north for about 20 minutes before we got to our first fishing spot. When we got to our fishing spot, we got 3 fish on our first drift. We then caught 5 on the second, and 3 again on the third. Fishing stayed consistent with us catching 1-5 rockfish a drift. We then decided to run another 20 minutes north to another good fishing spot. On our first drift in the new spot, we got 20 fish. We got 10 the next drift and it slowed down a little after that. We ended limiting out though right before we had to go crabbing. Like the passy week, we once again had another fantastic crabbing day. We ended up with 103 and everyone got over 6 crab a person. After crabbing, we finished up our trip by heading back into the harbor. During the trip, the wheather was nice and the fog stayed away. The ocean was a little bumpy but it was no biggy. Overall, it was good day for fishing and another great fantastic day for crabbing.